Infused Science – The e-book
The complete guide about how to speak science with journalists, investors and the general public.
The Infused Science e-book will guide you, step by step, in the development and implementation of your science communication strategy.
What will you find in this e-book?
Practical advice on how to use science communication in your press relations and investors relations.
Guidance about how to prepare your communication when things do not go as planned.
Tips to make the most of your scientific environment to communicate about clinical trials.
Some case studies as food for thought and inspiration.
Tools and resources to widely disseminate your science, create value around your organization, and position yourself as a key player in your field of research.
Price: 24€
You need to know more before getting your copy?
Order your copy
Use the science of communication to communicate about science!
Whether it's press relations, financial communications, crisis management or online presence, the Infused Science e-book is a reference book for effectively communicating your science to as many people as possible!
A dense, precise, complete and practical e-book

Muriel Vandermeulen

Associate Director, Wearethewords
Infused Science is THE guide to scientific communication. With an academic pen -and relying on numerous examples and testimonies-, Marine Lhomel brilliantly dissects the stakes of a modern, efficient and often regulated 'com' strategy in a scientific sphere in constant innovation.

Nicolas Goffette

Project Manager & Science Writer, Ph.D
This book by Marine Lhomel constitutes a nice introduction to the activities of public relations and communications in pharmaceutical sector. It provides an overview on the processes and stakeholders involved in the elaboration of public messages; as such, it gives useful keys to decode such communication. The book also encourages to go beyond the usual image over pharmaceutical companies, and build a direct dialogue with their scientists and representatives to get a more genuine perception of their motivation and engagement.

Damien Bertrand

Business Developper, Ph.D
This e-book is both practical and instructive. Widely illustrated with examples, it provides a concrete understanding of communication in a sector in constant turmoil.

Sébastien Assouad

Industrial Engineer and start-up coach
This book is truly comprehensive and should be offered as a matter of course to all communicators entering the biomedical industry without prior scientific experience. Between the explanations on the context of the sector, the way a drug is manufactured, the case studies and the practical advice, this book is an excellent basis to move forward!

Antonio Nieto-Rodriguez

World Champion in Project Management | Thinkers50 | Director PMO | PMI Past Chair | Professor | Author | Executive Coach
A very interesting guide.

Olivier Gosset

Journalist - L'Echo
Previous
Next
Order you copy now!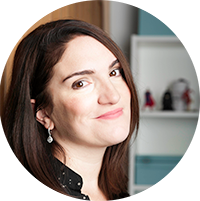 Marine Lhomel specializes in corporate communications. She started her career in the biomedical sector and has been working for years with researchers, entrepreneurs and institutional actors involved in the development of innovative technologies and therapies in Europe and the United States.